Melody Ranch
1977 White Mound Rd
off Hwy 902
Sherman, TX 75090
903-546-6893
Promoters/Information
Bill Hayes 903-546-6893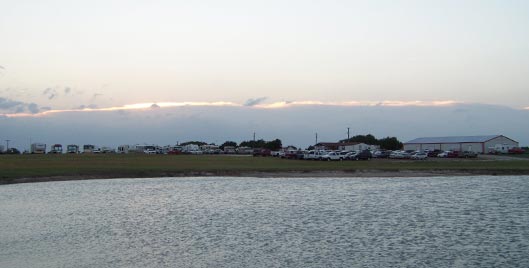 » Tickets & Merchandise
The Chrystal Opry House, 1977 White Mound Road in Sherman, Texas is now available for rental. Make your special event extra special at the Chrystal Opry House!
With 6000 sq. ft of space, you will have plenty of room and with full heating and air conditioning systems your guests will be comfortable.
A full kitchen is there if you need it or full catering is available. And with plenty of tables and chairs your guests will be comfortable as they eat or enjoy the special occasion you have planned.
The Opry House has a complete sound system as well as a complete stage. So if you need entertainment for your event, the equipment is in place and available.
A drop-down video screen coupled with a projector is available. So if you need to share something with your guests we can help.
There is plenty of parking available as well as over 70 RV hookups. Restroom and laundry facilities are available.
We look forward to helping you put on that special event at the Chrystal Opry House.
Please contact Bill Hayes at 903-546-6893 to discuss your needs.