Melody Ranch
1977 White Mound Rd
off Hwy 902
Sherman, TX 75090
903-546-6893
Promoters/Information
Don Sharp 903-271-4260
Tom Hackney 903-752-5223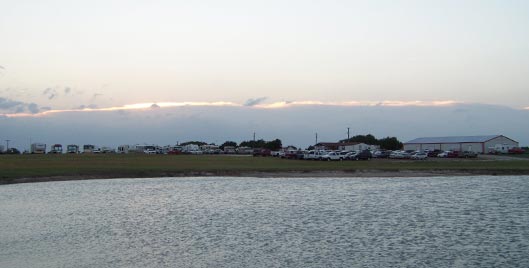 A big thank you to all who came out to visit the Opry House this past year. We had some great fun and great music. 2015 promises to be great too! More than ever we want you here to enjoy the fine entertainment the Chrystal Opry House at Melody Ranch brings you.
We say it all of the time but it is sincere - bring your friends and neighbors with you so they too can enjoy this fine music. Some of them may not have heard bluegrass music or think they don't like it, but once they experience the quality of music the Opry House brings they will be back for more!
Besides our multi-day festivals there are lots of things happening at the Chrystal Opry House. Come by and enjoy any or all of the other events we have going on. Check back often as we lock in these shows but look at all that is scheduled for the coming year. Alot of great entertainment!
January 16: Ronnie McDowell

February 7: Grass Notes
March 27: Little Roy and Lizzie Show
April 4: Tanner Young and Friends
April 18: Lisa Thomas Native American Program SHOW CANCELLED
June 1-6: Bluegrass Jamming Festival
---
Wow! We just finished a very successful year at the Chrystal Opry House at Melody Ranch!
We saw some great bands and heard absolutely terrific music. You don't have to drive to Branson to get some great entertainment! It's right here in your backyard.
We are booking bands now for 2015. Check the Schedule page often as we get the groups booked. However, you can see the dates that have been set so you can make your plans now to be here at every opportunity. We look forward to seeing you!
Stay safe on the roadways and visit the Opry House real soon!
---
You will begin to see some changes to our website. We are working to make it much easier to navigate so you will be able to find what you need faster! Please stay with us and check back often so you can see what we are doing!

---
About Us

The Melody Ranch Bluegrass Festival (MRBF) was born on May 31, 2007.There had been monthly bluegrass, country, and gospel shows at the building, the Chrystal Opry House, for some time before that date.The monthly bluegrass and gospel shows continue to this day as well as several multi-day festivals throughout the year.

Melody Ranch sits on 18 acres owned by Bill and Annette Hayes, and is located on White Mound road off Hwy 902 between Howe and Tom Bean,Texas. Melody Ranch is named for their daughter Melody.The shows are held in the Chrystal Opry House named for their daughter Chrystal.

The MRBF is an off shoot of the bluegrass festival that had been held in Coleman,Ok, beginning in June of '03 and ran to June of '06. When that festival shut down after the '06 show, Bill said to me,"Let's have one at my place on the same date next year". So he built the camping sites and we were in business.

After the spring festival that first year, we held another festival in October.This festival ran from '07 to '09. In 2010 we moved the fall festival to the last weekend in August and re-named it the "Deep Summer Festival".


We extend a hearty Texas welcome to one and all, so come attend our next event!

Don Sharp
Promoter
---